Attendance Procedures
Learning is Best When Done at Bitely!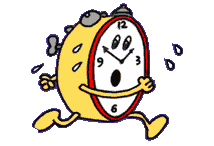 The education process depends greatly on regular attendance. When children miss school, they are missing a chance to learn new skills. We urge all of our parents to encourage and support regular school attendance.
What to do When Your Child is Absent
1. Call the school on the morning of the first day of absence.
2. if you cannot call you MUST send a note when your child returns to school with the following information: a. Child's name, grade, room number b. Date(s) of absence c. Reason for absence d. Signature of parent or legal guardian
3. Be sure to let us know if your child has a contagious disease such as mumps or chicken pox so we can watch for symptoms in other children.
4. This is a reminder that extended absences to visit relatives out of state or in other countries is considered unexcused.
5. If a child should accumulate 10 or more absences not related to a chronic illness or health condition, parents and their children may be referred to the School Attendance Review Board (SARB) or the Abolish Chronic Truancy (ACT) program.

Emergency Cards
It is very important that parents turn in their child's Emergency Card as soon as possible. This card is critical to your child's safety. If your child becomes ill at school or is involved in an accident, we will contact you using the information provided on the Emergency Card. In case of serious emergency, such as fire, earthquake, or public safety hazard the information and names in the Emergency Card will be used to contact you. Therefore, it is very important that you notify us if there has been a change in your home address or telephone or employment information or other emergency numbers.

When Students are Late or Tardy to School
We expect our students to arrive to school on time. Students who are late miss learning time and disrupt the learning of other students. Students arriving late must report to the office first. If your child has many tardies, we will contact you to discuss the problem.

Leaving the School Grounds
Bitely School has a closed campus. This means that once a student arrives on campus they may not leave the grounds at any time during the school day without proper permission. Students are never to leave the school grounds without permission from the principal's office.

Picking Up Your Child Early
If you need to take your child out before the end of the day, the following procedure is to be followed:
1. Go straight to the office, NOT to your child's classroom.
2. Sign a release from in the office.
3. Your child will be called to the office to meet you.
The procedure is for the safety of your child. We will not release a student to anyone except the parent, legal guardian, or a person you have authorized on the Emergency Card. Teachers cannot release a child to a parent directly from the classroom.